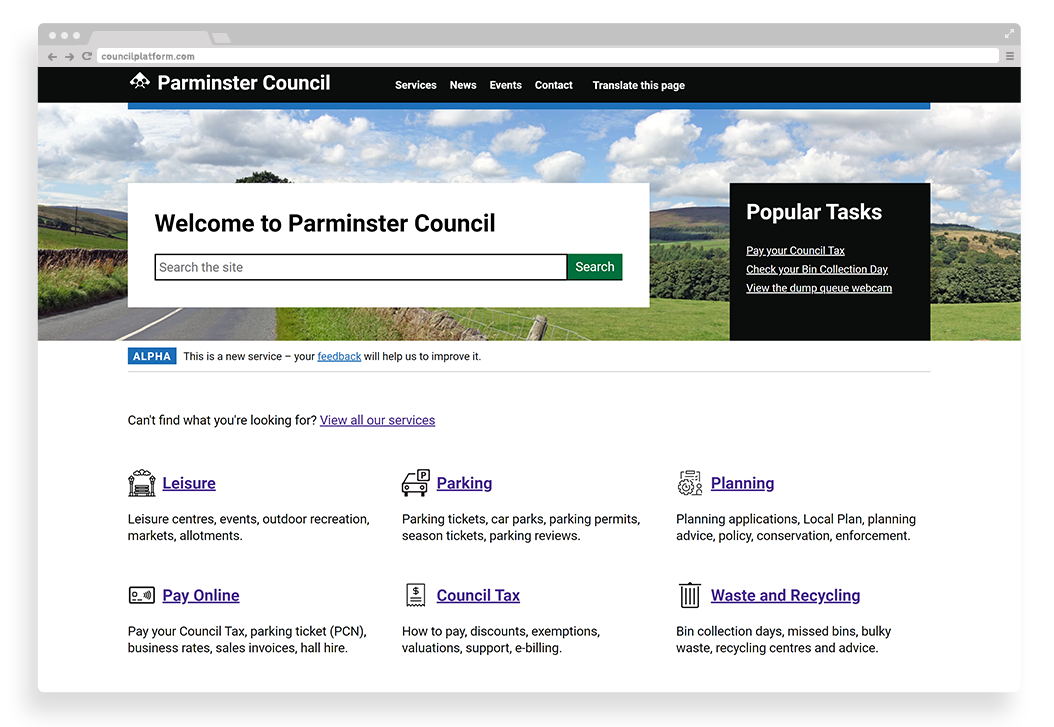 Drawing on our experience of working on the websites of many public sector organisations, we've built a new "Software as a Service" (SaaS) product for running public sector websites.
Public Platform offers a better way for organisations to provide digital services to citizens, maximising functionality and minimising risk and cost.
What is Public Platform?
It's an online service which is immediately available.
The product is fully functional from the first day you have access to it, there is no long build phase.
It is packed with functionality which is likely to be useful to public sector organisations.
Organisations can pick and choose what functionality they use and what customisation they do to their sites.
The service is continuously developed and invested in.
Why Public Platform?
Make organisation's lives easier.
Focus on the service delivered rather than the distraction of "how".
Avoids the pain of a big custom build.
Hugely time intensive.
High risk - every site is a prototype!
Long lead time.
Reduces the challenge of keeping the sites going.
Sourcing and retaining expertise.
Security exploits.
Legislation changes.
Technology changes.
Cost savings through economies of scale
Public sector websites are very diverse in how they are built but need to fulfil the same citizen needs.
Room for improvement
A lot of sites follow the build, hold, rebuild approach, so lag behind the latest innovations.