The 1.11.0 release of Public Platform passed testing on 26th July and is already in use on some live sites!
The final contents of the release are as follows:
Headline Features:
Implementation of "Route and Trails" directory functionality.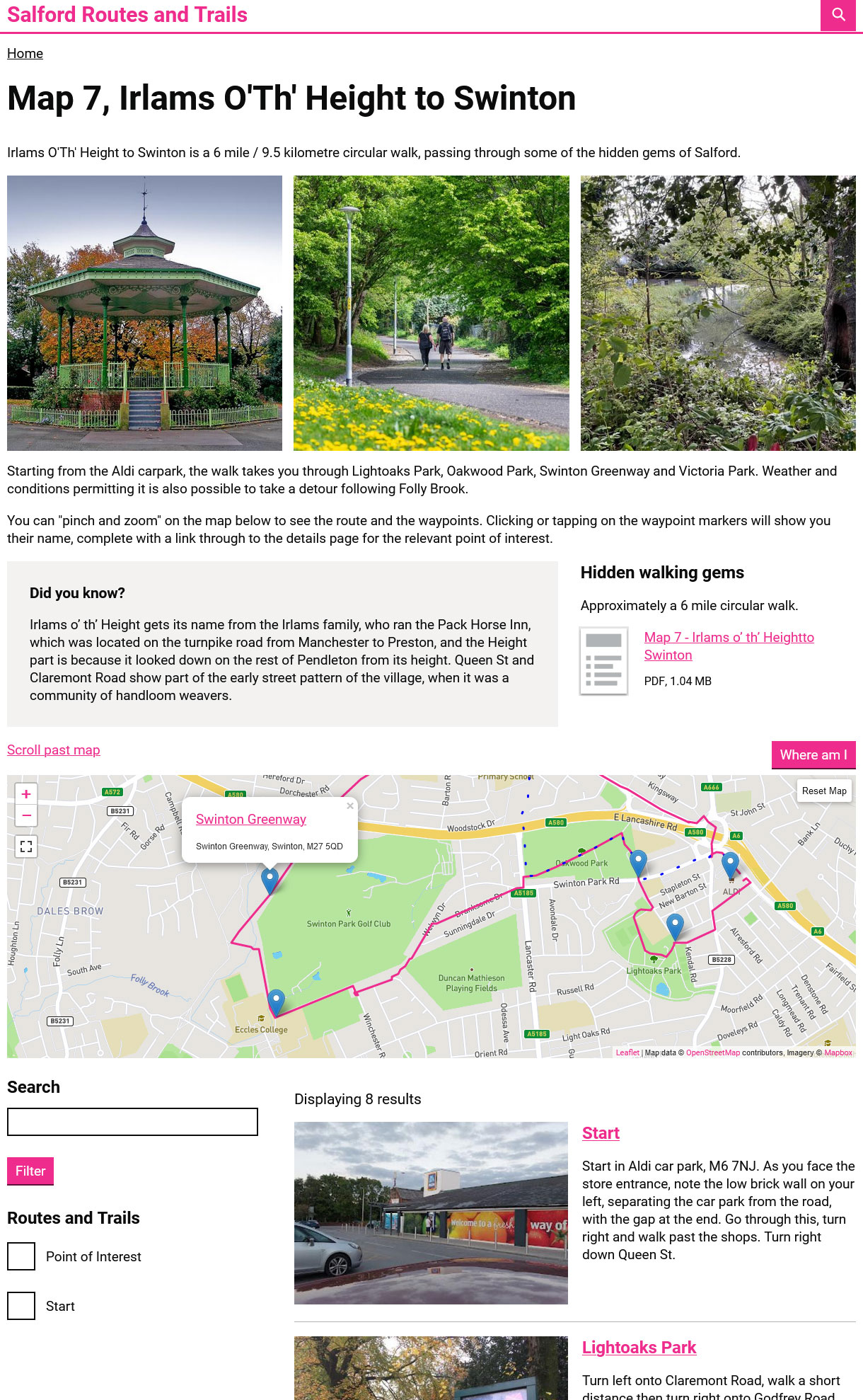 The idea behind this is to provide a way of showing "self-guided walks" type content which usually sits in PDFs or disparate complex sites, so that the content is accessible and also much more usable on mobiles. A live example of this is the site at https://www.andover-heritage-trail.co.uk/. This functionality can combine nicely with microsites to create a stand alone "walks" type sites.
Enable "auto complete" search functionality.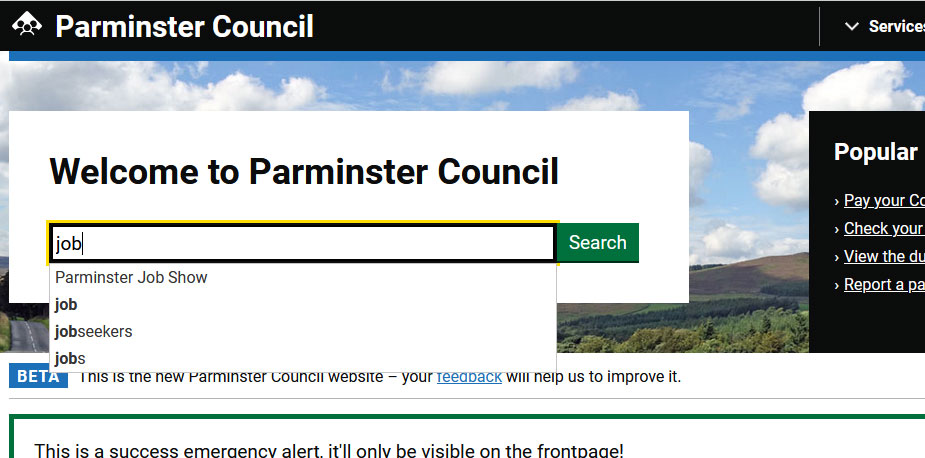 Start typing in a search input box, and you'll see autocomplete suggestions pop up in a list under the search box, much like Google. This applies to both the site's global search, and also to the search inputs of Directories. You can see this in action by typing a search term (e.g. "job") into the search box on the home page of the demo site.
Housekeeping:
Add support for sitemap.xml generation on "Domain Access" type microsites.
Ensure that redirects functionality in "A-Z" Directories supports translations.
Ensure "Sitewide Alert" permissions are configured on new site installs.
Fix an edge case bug where previewing a Directory caused a PHP fatal error.
As always, this functionality will be added to all subscriber sites at no extra cost, with sites updated as and when the next security release of the Platform is published.