Public Platform lets you create both recurring and one-off Events, with options for entering prices, locations, and times.
How to create an Event:
Choose the Event type from the content creation menu,
Add your main text and title,
Add your price, your address, the date and how often your event occurs,
Publish.
Events are displayed on a Calendar page for easy browsing. Users can also switch the display to a list of Events.
Public Platform has many different options for setting recurring dates in a 'human-friendly' format.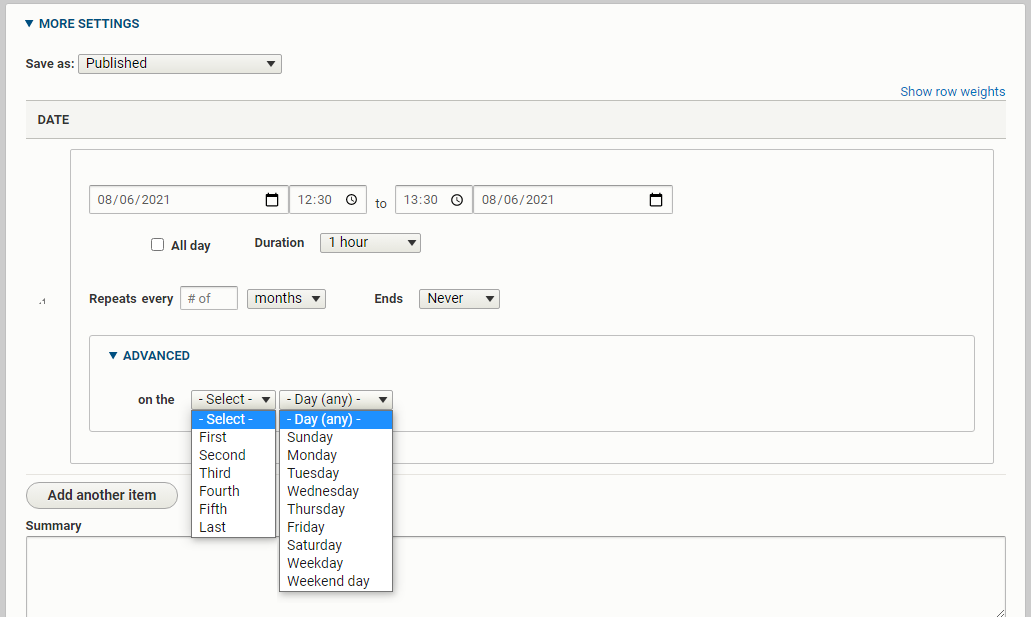 This allows you to set the Event frequency in formats such as "the first Tuesday of every month".