The stories of Star Hobson and Arthur Labinjo-Hughes have been harrowing to read. In an effort to make a difference, we are offering safeguarding boards a free implementation of a safeguarding website using Public Platform. The thinking behind this is that if every council with a safeguarding team has a clear online source of information for the public, and an easy route for reporting concerns online, then it will make an impact on improving the safeguarding of vulnerable individuals.
There is no up front cost for sites, and the only ongoing cost would be £60 per month to cover hosting server fees. All ongoing security updates would be covered by ourselves. The only thing we ask is that commissioned sites are put into service quickly.
It is feasible for us to do this as we can re-use a single 'safeguarding' site template, applying the same 'zero cost implementation' concept used in all Public Platform sites. This means that logos, brand colours and fonts are updated globally as part of the creation of new sites.
Public Platform has a very intuitive "What You See Is What You Get" (WYSIWYG) editor, is fully documented, and we are happy to provide an orientation training session free of charge. This means that it is easy for you to create a new site, you need nothing more than basic word processing skills.
Even a 'one page' site, complete with a 'Get help now' web form would be worthwhile. The benefit of a content managed site is that you can iterate over it over time and build it out from a 'minimum viable product' by adding page as you find time.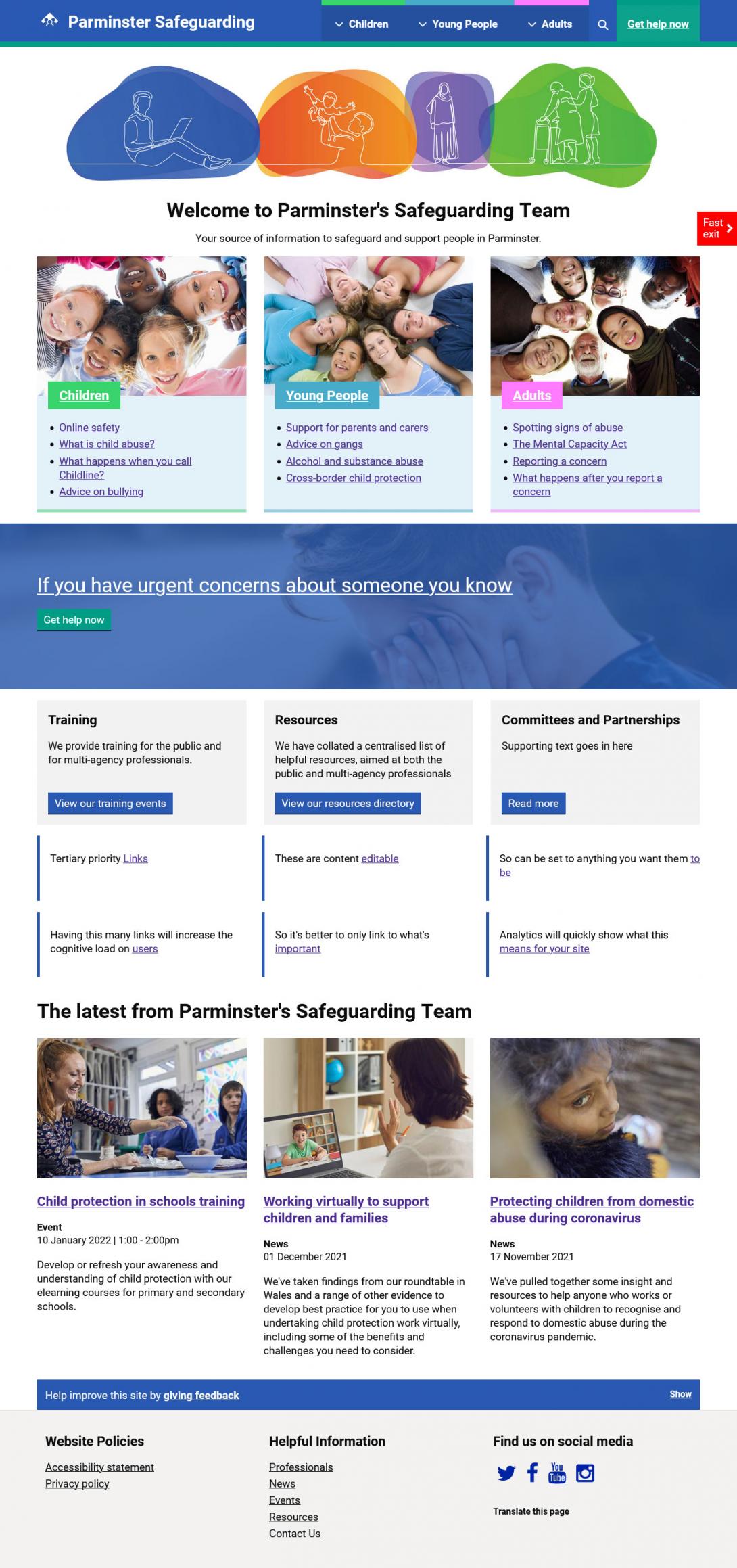 Please get in touch via info@councilplatform.com if you are interested.