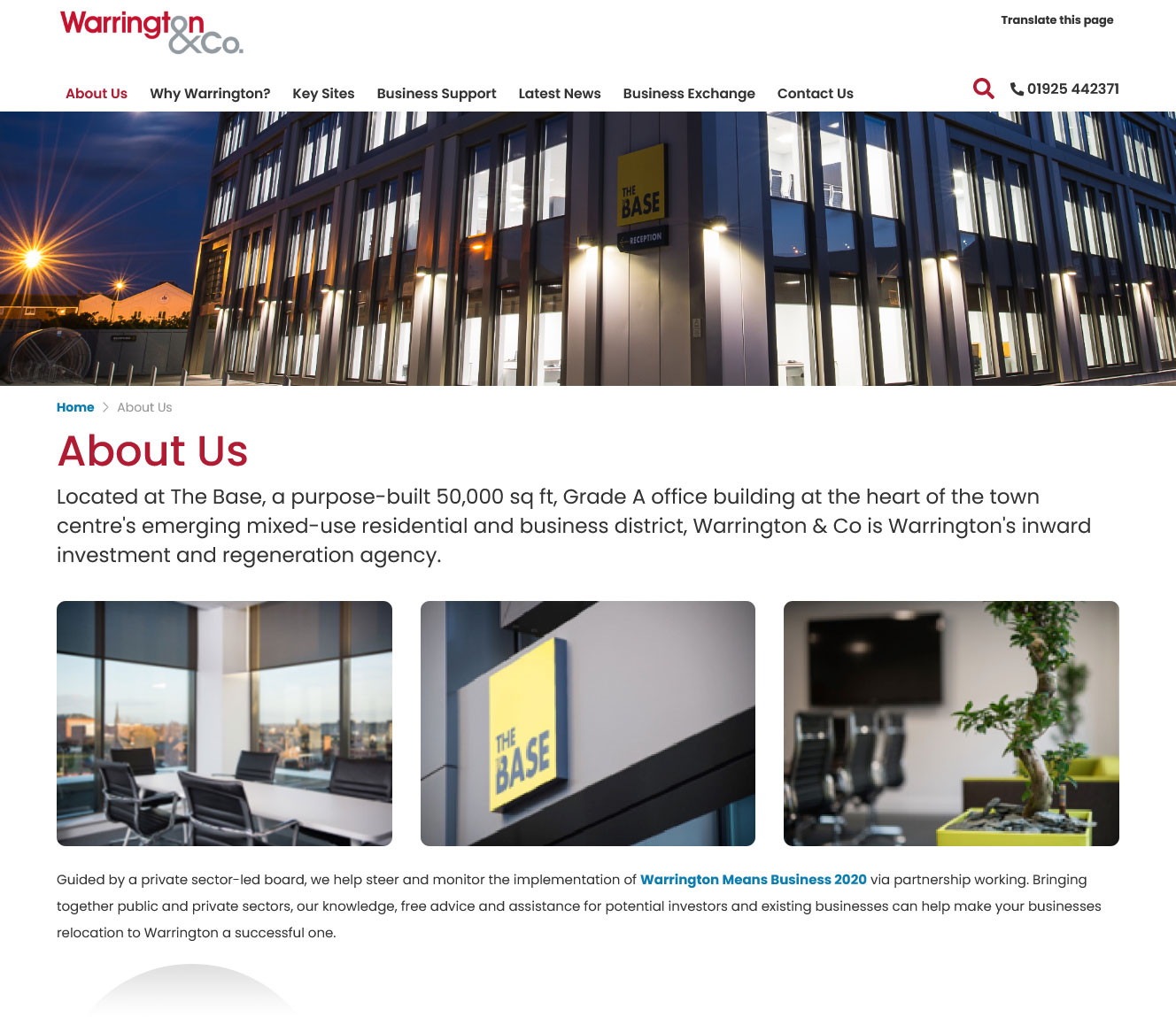 The Warrington & Co website is part of a suite of off-shoot sites maintained by Warrington Council. Warrington needed all sites to be:
WCAG 2.1 AA compliant,
secure,
retain its own unique look and feel, and
give content editors a familiar system for managing all sub-sites.
The biggest challenge for the project was that Warrington had minimal budget for the project, equating to around 2 days of development work per sub-site. On the plus side, Warrington has a skilled in-house website management team, who have the capability to define the visual design for a site and then implement it via frontend development.
This scenario made the project ideal for Public Platform. Warrington were able to build a visually engaging site on a fraction of the budget you would expect.
Warrington & Co benefits from some advanced functionality, all of which is standard within Public Platform, such as:
A dedicated News page along with Twitter Feed integration
Full site translation using Google Translate
A fully responsive "dropdown" main navigation menu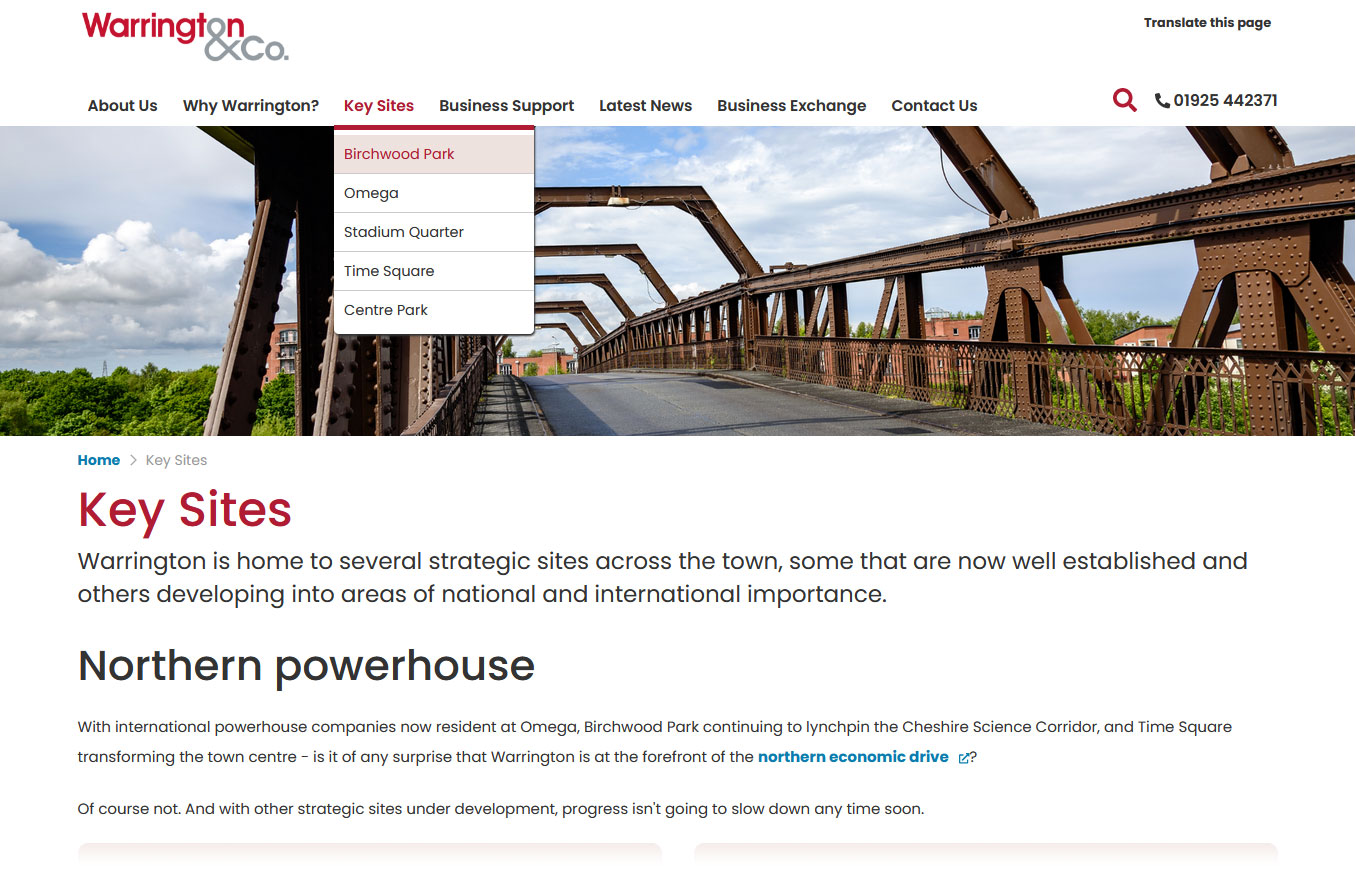 Overall we're extremely satisfied with how the Warrington & Co site build went, and look forward to working with Warrington on the roll-out of their remaining sub-sites.
You can read more about the project on its case study page.