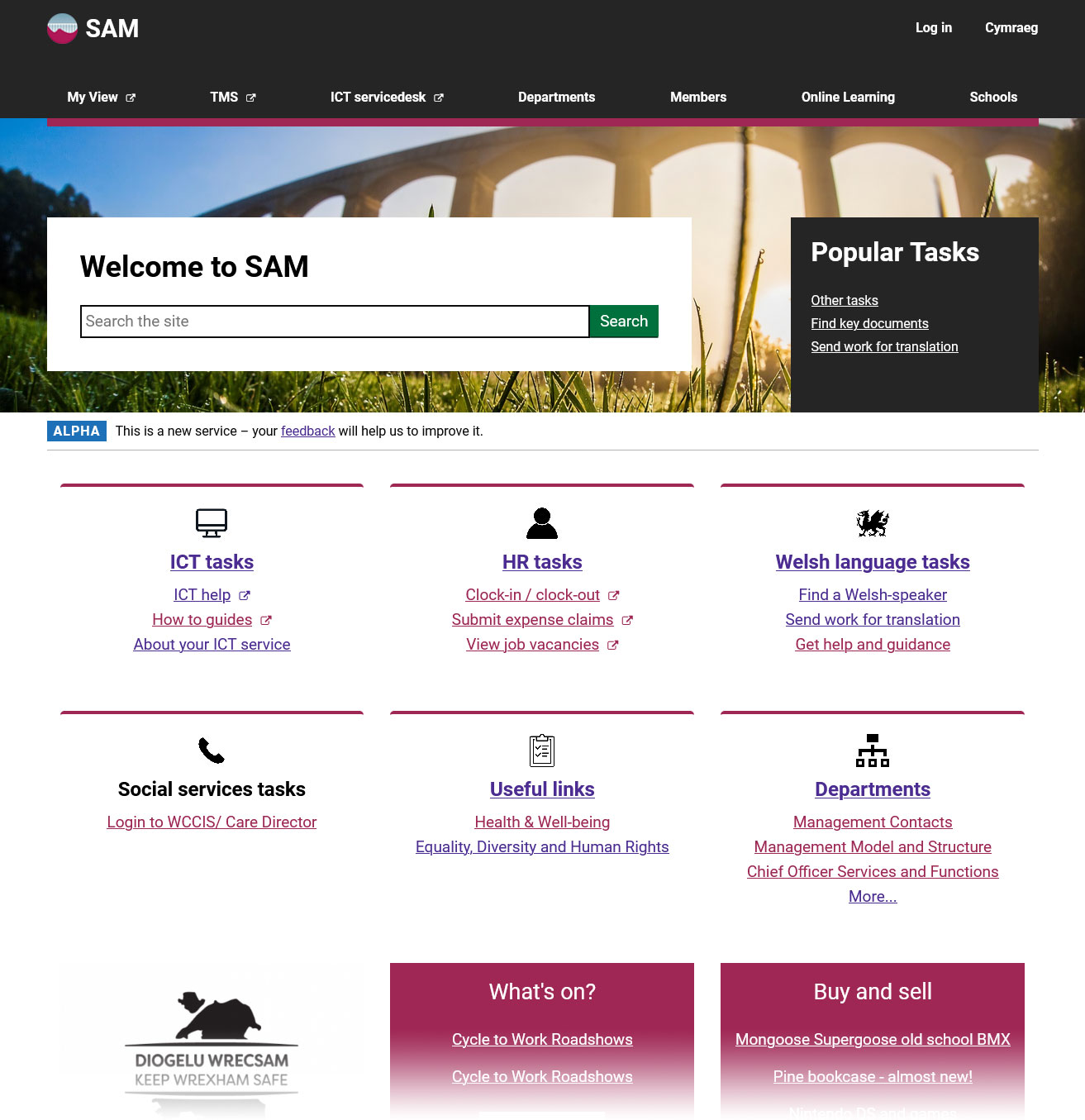 Following a successful rebuild of their primary www.wrexham.gov.uk website using Drupal 8 CMS in 2019, we were engaged by Wrexham County Borough Council to create a new Intranet site for them. This would replace an outdated WordPress based Intranet site.
As Public Platform is already production ready, Wrexham were able to take it "off the shelf" and use the "zero cost" implementation look and feel, whereby the default GOV.UK Design System theme is used, but the Council's brand colours, typography and logo are applied.
This meant that the project's budget could be reserved for functionality unique to Wrexham, such as:
Single Sign On integration with their Azure Active Directory.
Creation of a Staff Directory that is dynamically populated from Active Directory.
Tweaks to the user interface such as the creation of a "Top Tasks" component in the WYSIWYG editor.
Help with the structure of content.
As with all functionality created in Public Platform, we make it available for all existing subscribers at no extra cost.