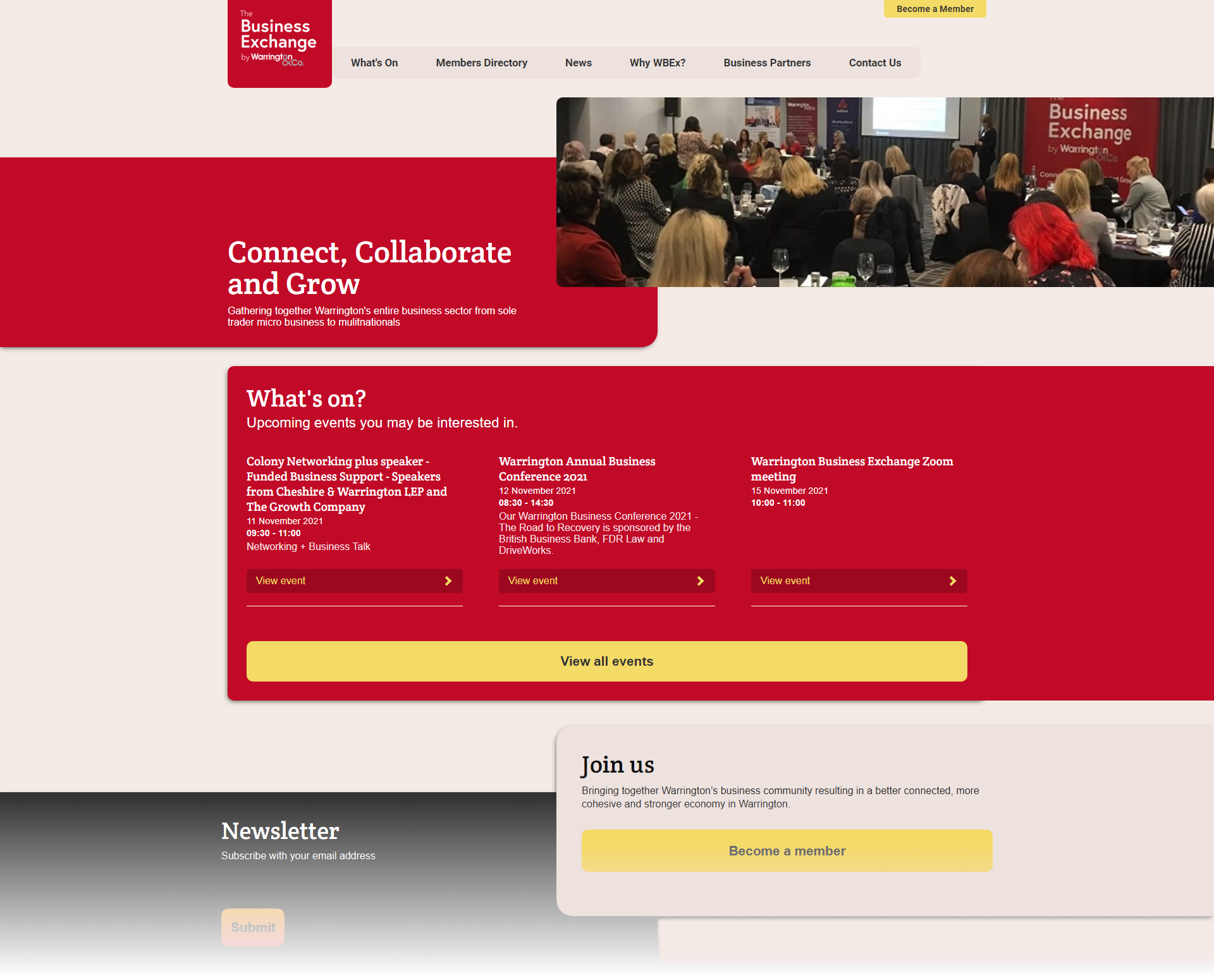 "We partnered with Zodiac Media for our main public facing website in 2019. Since then they have been extremely responsive and proactive in every area and importantly their hosting has been solid. When starting new projects, we've found Zodiac Media to be very knowledgeable and communicate in a very clear and down to earth way. Their support is exemplary and much, much better than other larger suppliers in a similar field. Nothing is too much trouble and their way of developing beautifully simple solutions to complex problems is refreshing.

They are very agile and practical. I have no doubt that they will point you in the right direction. Since our first site launched, we've built 3 additional microsites with them and there are more in the pipeline. It's a pleasure to work with them, they are very forward thinking and genuinely have the success of your project at heart. Could not recommend them highly enough."

Warrington Borough Council
The Situation
Warrington Council had a suite of microsites running on various different Content Management System (CMS) and hosting solutions that were beginning to show their age. Being legally required to make them compliant with WCAG 2.1 AA accessibility guidelines, Warrington decided to consolidate them to ensure standards compliance and reduce maintenance overheads.
Having just built their main www.warrington.gov.uk site, Warrington engaged us to create their new range of satellite sites. The goals of this task were to:
Ensure all sub-sites were WCAG 2.1 AA accessibility guidelines compliant.
Ensure all sub-sites were secure.
Ensure each sub-site could retain its own unique look and feel.
Ensure the administration system used by content editors was the same across all sub-sites.
Ensure the entire project, covering 5 sub-sites, could be delivered within a budget equating to 17 working days of time.
One such sub-site was the Warrington Business Exchange (WBEX), a "chamber of commerce" type organisation which facilitates networking and synergies amongst local businesses.
The Solution
As with the Warrington & Co sub-site, the biggest challenge was budget, as there were only enough funds for approximately 3 working day's worth of development per site.
Thanks to the flexibility Public Platform, the preceding Warrington & Co sub-site had been designed so that it could act as a "cookie-cutter" website that all subsequent sub-sites could reuse and build on.
This meant that key functionality such as an events page, members directory, and Warrington Council's personal preferences for user roles and moderation workflow were already in place when work began.
Enhanced functionality for the WBEX site came in the form of integrating CiviCRM with our WYSIWYG content editor so that it could be used to add event details to existing CiviCRM data.
As with all Public Platform sites, the frontend is eminently customisable, and Warrington Council fielded their own in-house development team. Building on Public Platform's GOV.UK Design System based parent theme, they were able to construct a unique look and feel that differentiated WBEX from the neighbouring sub-sites.
The Result
Using Public Platform's Atomic Design System, Warrington Council were able to produce a WCAG 2.1 AA compliant, mobile compatible, visually distinctive and engaging frontend with the desired functionality and within the sub-site's limited budget.
Filterable members directory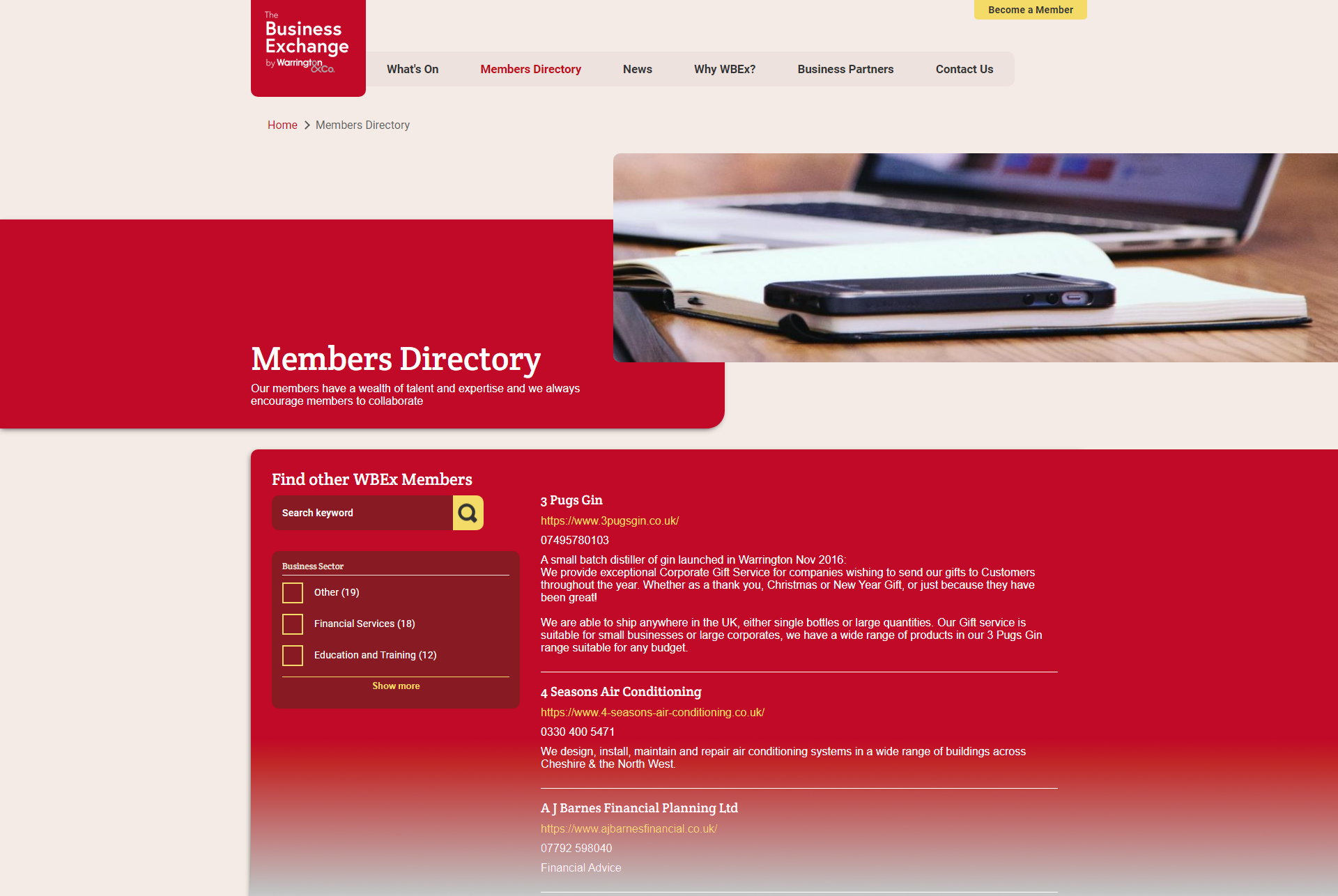 Public Platform makes use of an enterprise-level faceted internal search to allow users to filter results by category. New categories can be created at any time and assigned to individual pieces of content.
Membership sign-up form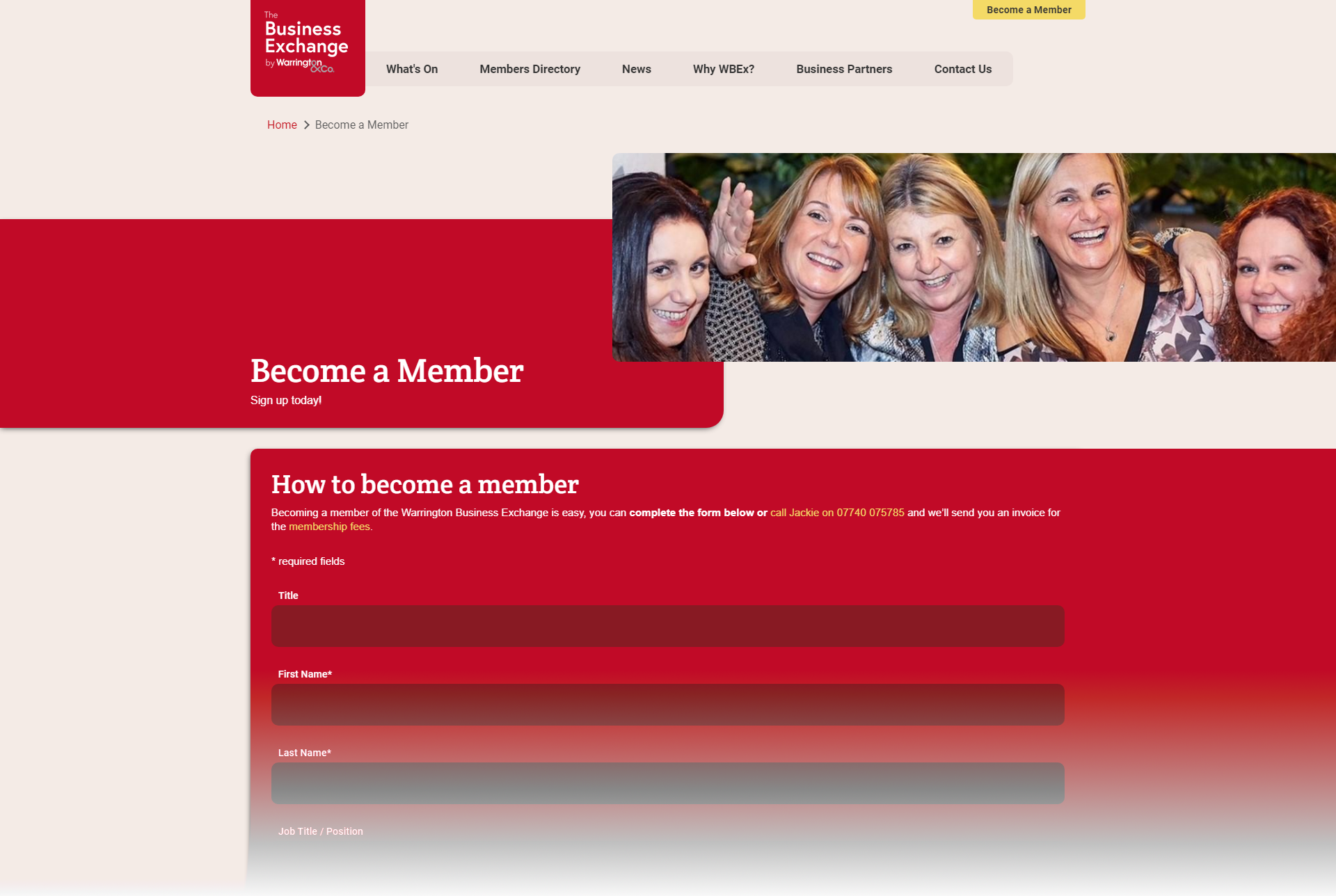 Web forms are a powerful tool for gathering and processing information. As covered in our How To video series, Public Platform lets you build an unlimited number of web forms in the same way you can create new content pages. Multiple pre-formatted fields such as contact details, checkboxes, drop-down selection menus are available for you to drag and drop on your form.