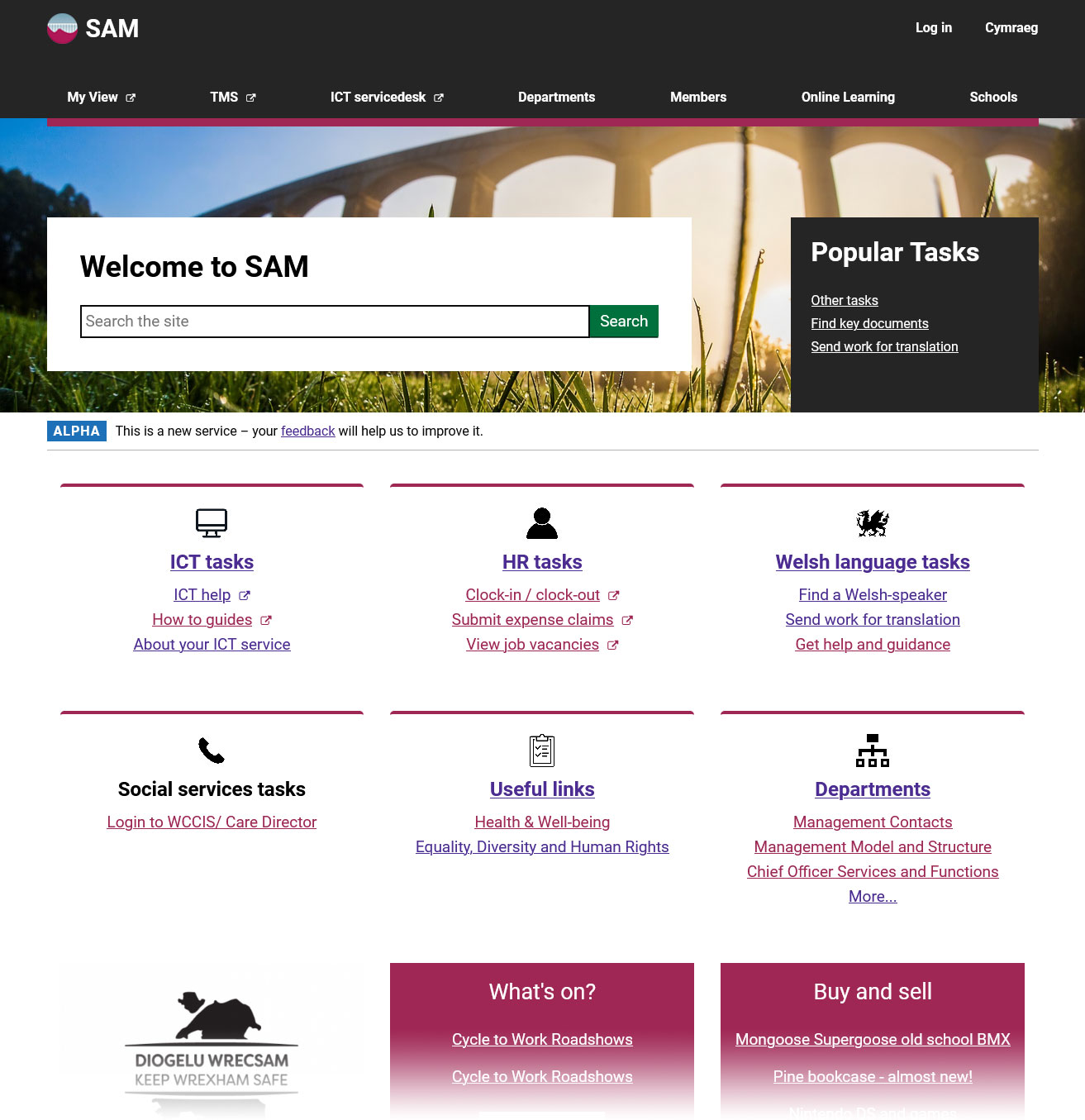 "Zodiac Media have been great to work with. They're responsive and provide great support.

They have developed a bespoke website for us which has massively improved our accessibility, as well as a new intranet on their Council Platform product which has been rolled out really quickly. Staff here have found it easy to use.

I would have no hesitation in recommending Zodiac for your digital projects."

Wrexham County Borough Council
Following a successful rebuild of their primary www.wrexham.gov.uk website using Drupal 8 CMS in 2019, we were engaged by Wrexham County Borough Council to create a new Intranet site for them. This would replace an outdated WordPress based Intranet site.
The aims of the project
Having seen the benefits of moving to a modern content management system with their citizen facing website, Wrexham were keen to achieve the same gains with their Intranet site. The headline goals were:
Make the creation of content and its ongoing management easier.
Allow non-IT Wrexham staff to create and manage information in the site.
Make it easier for Wrexham staff to find the information they need.
Clean up the content inventory of the site, removing any outdated content.
Make the site accessible.
Outside of the above the site also had to have the following functionality:
Single Sign On powered by Microsoft Azure Active Directory.
A content moderation workflow so that anyone can create content, but only authorised users can publish it.
Forums functionality.
News and Events listings.
Full text translation to support Welsh language variants of pages.
ModernGov Integration.
Public Platform provides an advanced starting point
As with any publicly funded project, maximising value for money was very important. By exploring the demo site of Public Platform, Wrexham were able to confirm that the product would meet many of the project's requirements from the outset. As Public Platform is already production ready Wrexham were able to take it "off the shelf" and use the "zero cost" implementation look and feel, whereby the default GOV.UK Design System theme is used, but the Council's brand colours, typography and logo are applied.
This meant that the project's budget could be reserved for functionality unique to Wrexham, such as:
Single Sign On integration with their Azure Active Directory.
Creation of a Staff Directory that is dynamically populated from Active Directory.
Tweaks to the user interface such as the creation of a "Top Tasks" component in the WYSIWYG editor.
Help with the structure of content.
As with all functionality created in Public Platform, we make it available for all existing subscribers at no extra cost.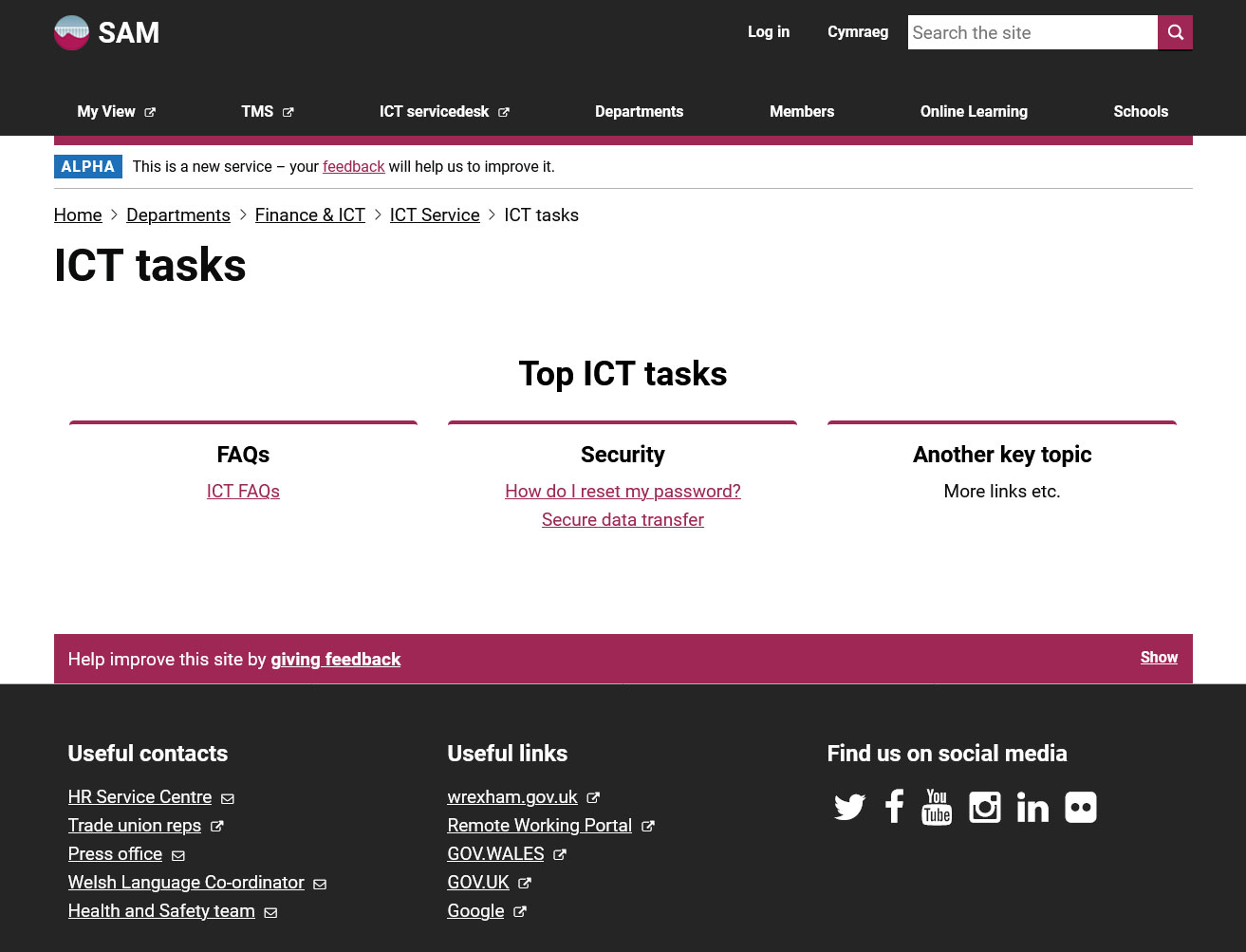 The "Top Tasks" component was necessary for filling in a functionality gap when building landing pages, which often serve to highlight top tasks, and have little supporting content.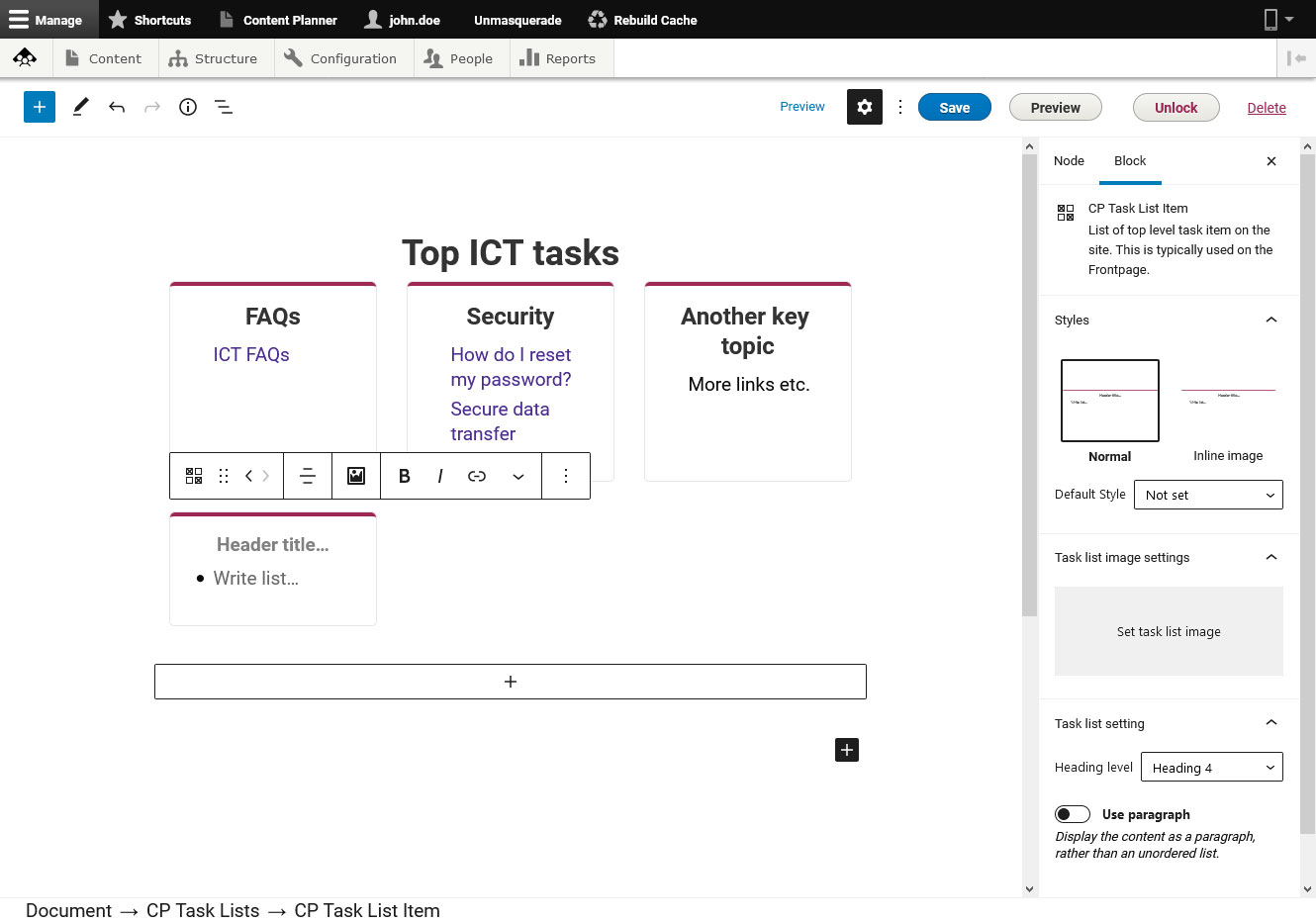 Content editors can now use the WYSIWYG editor to build any number of task lists, complete with links to other pages and optionally include custom icons for task lists. These can be added to any page and can be supplemented with all the other components in the WYSIWYG editor.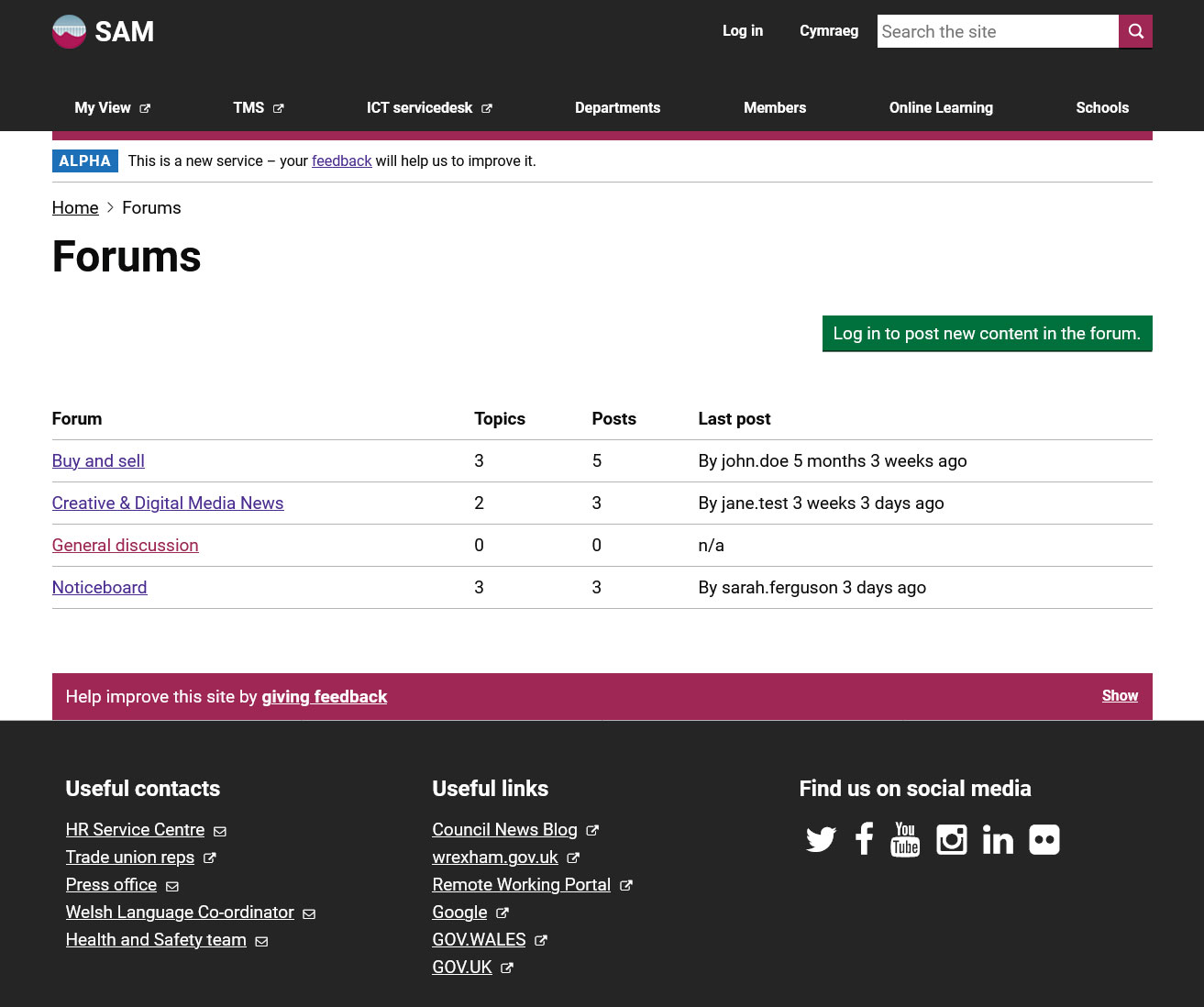 Forums provide a familiar, informal way of collaborating between staff and sharing information. Like many councils, Wrexham have made heavy use of the Forum functionality of their existing Intranet site over the years, so it was important that the functionality continued in the new site.